Home » Rosarito Activities and Attractions » Rosarito Attractions
There are so many places and things to see in or around Rosarito. Rosarito has several attractions both in town and nearby. Two must stops when visiting Rosarito are the Lobster villiage of Puerto Nuevo and Foxploration. For more information such as accommodations or to book a hotel in Rosarito Baja California, Mexico visit our accommodations page. The attractions in Rosarito listed below are broken up in various categories to help you navigate.
Rosarito Attractions, Sights
Spring Break in Rosarito
Around March and April, Rosarito experiences a flood of college students (usually from the States) who travel to Rosarito to party: aka SPRING BREAK. For almost all of these students, drinking alcohol is usually the reason why they come to the Mexican Riviera of Baja...More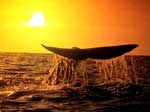 Whale Watching
In the fall, the California Gray Whale starts a 2-3 month, 8,000-11,000 km trip south along the west coast of the United States and Mexico. The animals travel in small groups. The destinations of the whales are the coastal waters of Baja California and the southern Sea of Cortez, which makes Baja a great place to view whales

Rosarito Parks and Museums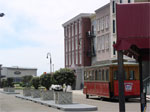 Foxploration
Foxploration Studios Baja Studios in Rosarito If you are planning on visiting the Rosarito area, this is a must visit for a day, or just an afternoon of fun. The Fox Studios Most famous for the film "titanic" and other large feature films. This Baja California production studio is the home of the largest underwater filming tanks. Tel: 1 (866) 369 2252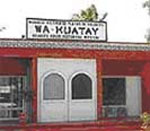 Wa-Kuatay Museum
This small museum, just south of the Rosarito Beach Hotel, gives the visitor a view of the local Kumiai tribe and how they lived. You'll also discover relics since Rosarito's founding. The museum is open Mon-Sun, 10am-4pm, a small donation is appreciated.
Rosarito and Beyond Nearby Cities and Towns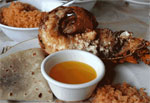 Puerto Nuevo
Located 5 miles south of Rosarito on the road to Rosarito is the lobster village of Puerto Nuevo. This small town offers more than 35 restaurants all serving Lobsters. This style of lobster can be found throughout Baja called "Puerto Nuevo Style." The lobsters in this town are served with homemade flour tortillas, rice and beans...More
Rosarito Attractions Video